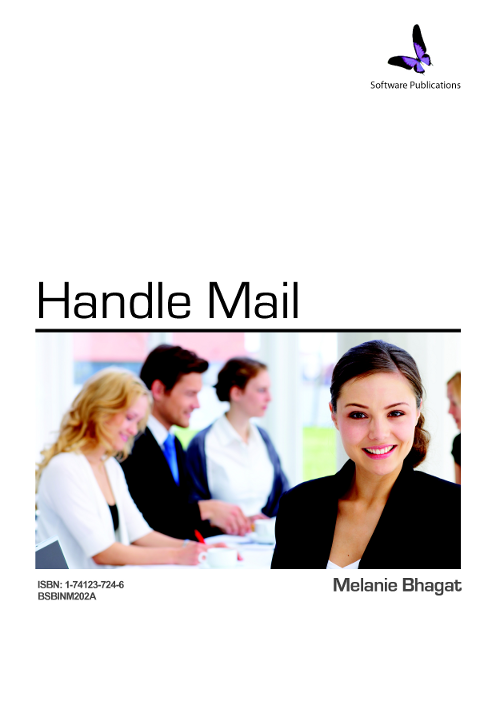 BSBINM202A Handle mail
This resource covers skills and knowledge required to receive and distribute incoming mail, and to collect and dispatch outgoing mail. Mail is the principal way for organisations to conduct business and exchange information with other businesses and individuals.
Communications include: requests for information, appointment-making, orders for products, bookings for service, invoices, cheques in payment, contract negotiations, inquiries about rates, etc. This book concentrates on communications that are made in writing, which are commonly referred to as mail.
ISBN:1-74123-724-6
Unit code: BSBINM202A
Author: Melanie Bhagat
Pages:116