BSBWOR202A Organise and complete daily work activities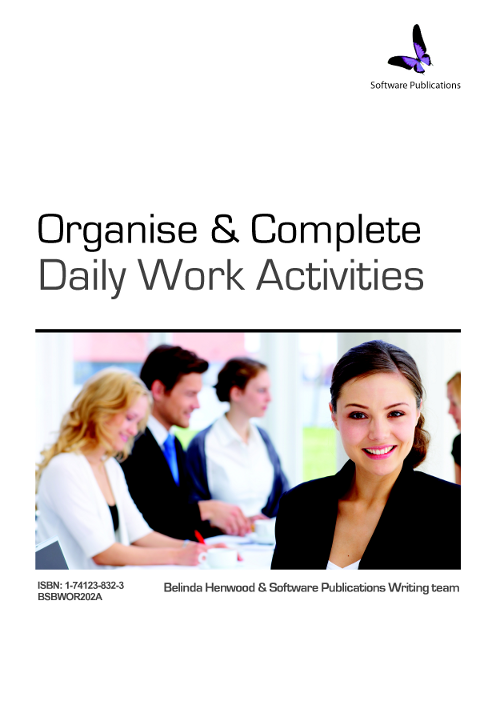 BSBWOR202A Organise and complete daily work activities
This book provides the student with the basic knowledge and skills to organise and complete work activities and complete tasks in accordance with instructions and organisational requirements.
ISBN: 1-74123-832-3
Unit code: BSBWOR202A
Author: Belinda Henwood & Software Publications writing team
Pages: 86
Note:
Download the table of contents (below) for a list of topics covered in this workbook.
Download the sample pages (below) for learning layout.
This workbook is printed in black and white only.